Quarantine Tarot Readings with Annie Hex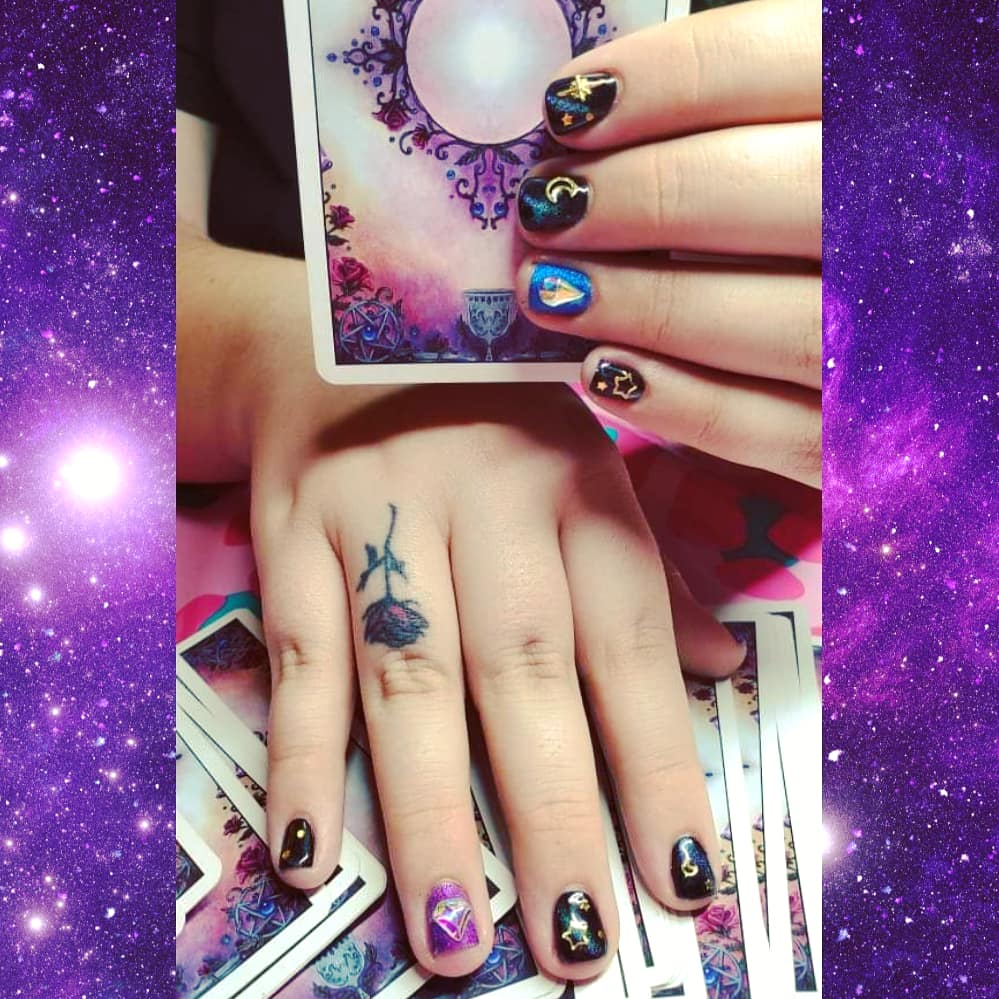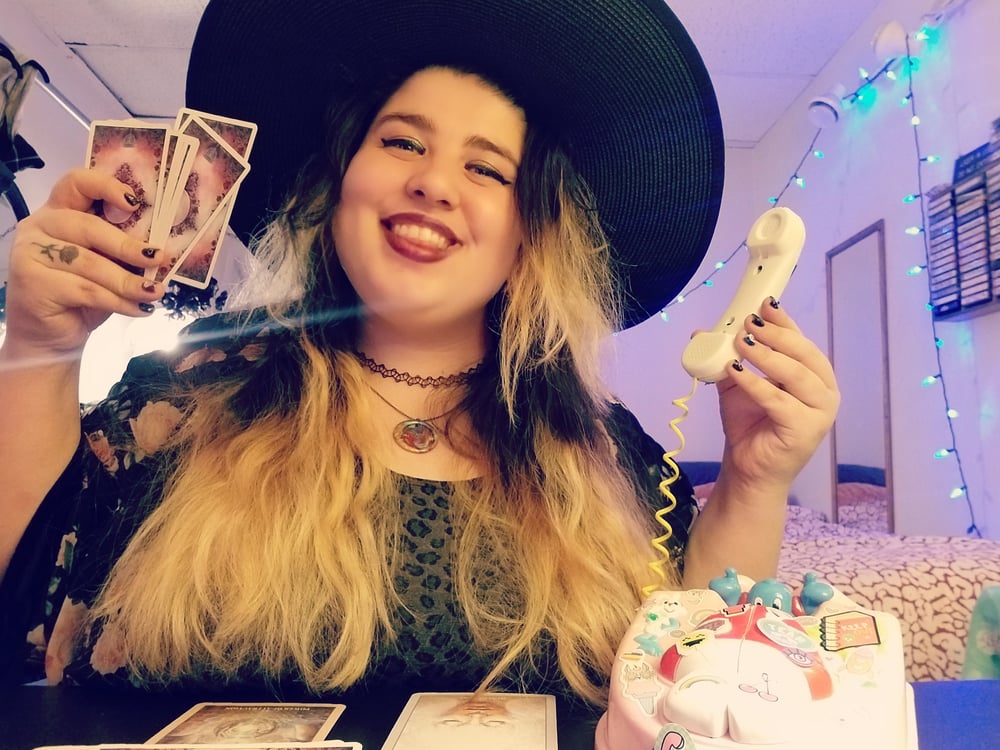 To book a reading with me, text me at my tarot hotline at: 💖☎️ (3 1 2) 2 4 8 - 3 4 5 7 ☎️💖
Seriously, don't text you're ex, text me for a reading instead. :|| 🔮💌 I will say this over & over again- for real, every time you want to text your ex because you're feeling lonely in quarantine- text me instead. 💌 I was asked to do a reading through text last night & I decided to start offering this new option to y'all especially to get y'all through the pandemic! This option is especially good for folks who are camera shy or zoom exhausted still want all the benefits of one of my readings. 💌 Let me send you paragraph texts about what the universe is trying to tell you right now + how you should structure your time & put out your energy during quarantine. 🌻💌 Let's talk it out. 💟
offerings:
🧁 short & sweet readings 🧁 - $33
🔮 in depth readings (recommended) 🔮 - $55
🦋 90 Minute Readings 🦋 - $77
🦄 full year reading 🦄 - $99
💕💫 tarot parties 💫💕 - $250+
🦄 FULL YEAR READINGS 🦄
With these, we'll pull cards for each month and forecast your year ahead. We'll talk about the journey you're on + what the universe wants you to know through it all. These are 2 hours long and they dive extra deep into all of it. 🔮🌈 These are especially good if you want a better idea of what's ahead for you this year!
🌊 IN DEPTH: 🌊
My $55 in depth readings last about an hour & they let us go DEEP into finding clarity in your current situation & these are awesome when you need hope & solutions in complicated situations. Whether it's about love or about your next big move, let's go in depth together. I create a whole matrix of cards from 9 different decks. I'll create the spread intuitively and connect all the dots for ya based on what you need & what questions you come to the reading with. This gives a more comprehensive look at your life right now and how you can move through it all.
🧁 SHORT & SWEET: 🍒
The short & sweet reading option lasts about 30 minutes. It's a quick snapshot look at what's happening + it'll give you some quick advice on an issue or situation in your life. Consider it a quick check in for extra joy, motivation, & easy understanding. I'll pull a few cards for clarity on one aspect of your life. If you have multiple questions for the cards, please choose the in depth reading when you checkout. The short & sweet is just here when you need more immediate and simple guidance. It's lighter and more inspirational.
🎉🔮 TAROT PARTY ANYONE? 🔮🍷
Know someone who's birthday is feeling like a major bummer during all this social distancing? Hire me to put on a Zoom tarot party! It's simple! I'll create a Zoom meet up and give you the link to invite all your friends. Think of it as a virtual girl's night with wine and all my cards & magic. To book a tarot party, text annie at (312) 248 3457 for your custom quote! 💌
💙 THE MOOD: 💙
When you videochat with me, you'll get my sweet friendly face and warm, joyful presence. Think of it like a virtual coffee date with your witchiest friend. I suggest making yourself a hot drink for our session! I'll call you and we'll go through it all together and physically talk it out. My readings are also a great option if you've run out of netflix to watch and you need something full of meaning and love to help guide you in these uncertain times. Let me gift you some motivation & so much compassion and direction through my cards! A lot of the time my readings spark you to take that brave next step in living your most authentic, kickass life. 💖
Thanks for booking, loves! 🌈
💖 A Little More About Me: 💖
Annie Hex professionally reads tarot and oracle cards IRL and virtually just outside of Chicago, IL. She is an entertaining force as an improvisational spoken word poet. She uses her background in performance poetry to uniquely weave together the stories and metaphors that come through the cards she reads for her clients. She reads with passion and joy to bring more love into the world around her. Annie is the total package as she dresses theatrically like the witch she is to add fun and whimsy and an aesthetic all her own to each reading. She makes her intuitive readings accessible and joyful for the general public especially for those who have never had their cards read before. She takes the taboo out of it all. Each reading is filled with poetic wisdom, some laughter, and a whole lot of clarity. Virtually through videochat or text, let Annie brighten your day. 🔮