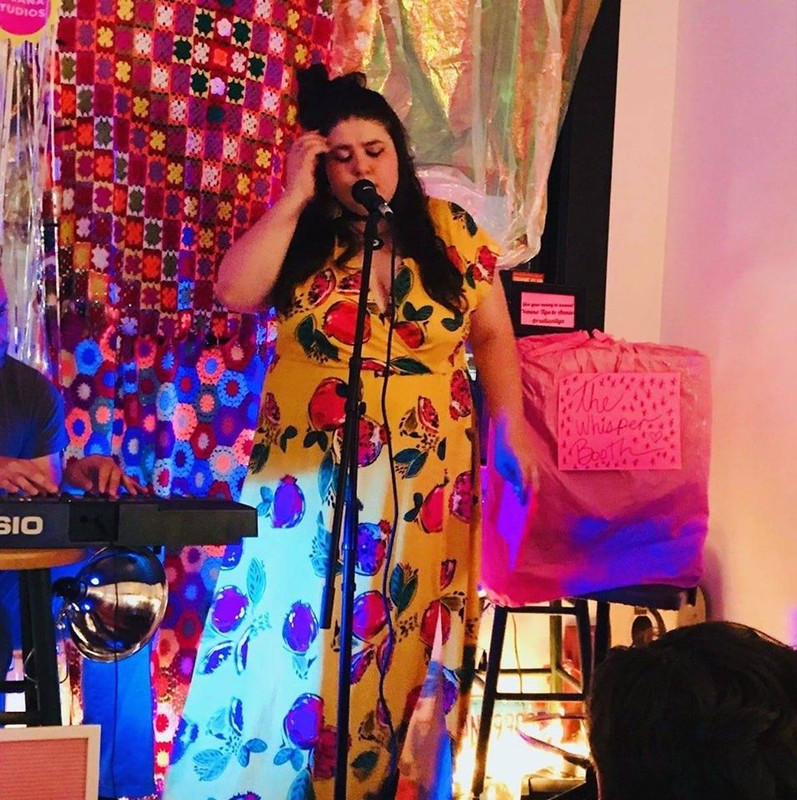 Meet Annie Hex. The Poet Witch.
She is an improvisational spoken word poet and witch. She fuses spoken word with music to give you something sour and honest. A style all her own.
She opened the Hex Poetry Apothecary in an effort to get what she calls her poetry experiences into the hands of those who need them most. Each experience focuses on crafting the environment in which you experience poetry whether her books come smelling of lavender or if poems come tied to roses or in potion bottles.
The apothecary was created to share magic. Annie sells spell packs and writes custom spells that ask you to embrace your inner magic and be yourself loudly and without apology. In her journey as a mystic and eclectic witch, she learned to read tarot in a way only a poet witch can! She mixes tarot and oracle cards together and creates custom spreads to give you a clear and intuitive reading you won't forget.

For poetry experiences, every detail matters & setting is everything. The goal of her apothecary is to share her magic and she believes it always makes it to exactly who needs it the most.
Annie believes in surprising people with poetry. Last year, she went on her kickstarter funded Tour of Joy where she gave over 300 poems tied to roses to strangers throughout the country.
She wears her words and politics loudly and encourages you to do the same. She has all kinds of punk + political pins, magnets, and queer spell & sticker packs so you can do the same. Wear it all loudly and without apology.
Check out her digital poetry vending machine & her potion bottle necklaces here! Annie gift wraps everything and her packages are meant to feel like a hug from your bestie when you open them.
As the apothecary grows, she invites artists & poets into collaboration. She wants to make as many poetry experiences with as many creatives as possible.
If you are interested in collaborating in a poetry experience, contact her via our store's contact page or through instagram DM @annie.hex! <3
follow her on the internet: @annie.hex <3 be her friend.
find the apothecary on the gram: @hexpoetryapothecary
Want to fund the work more? Buy Annie coffee and She 'll use that money to fund her new art space.

Thank you! XOXO!